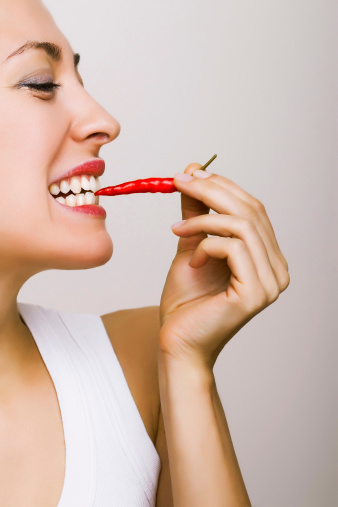 Many of the food crops we rely on in the U.S. are genetically modified for greater pest resistance, higher yield, etc. In recent times, this genetic modification has become more robust, and there is a cultural backlash against it, with many people choosing to avoid GMO (genetically modified organism) whenever possible.
Right now, this issue has not yet spread to chile peppers. There are currently no GMO peppers the way that there are GMO corn and soy crops. However, some scientists have suggested genetic modification could be a solution to problems facing local chile crops, like drought and disease.
Are GMOs the Future of Chile?
Scientists at New Mexico State University have spent a lot of time examining the genetics of chiles, including creating some super-spicy hybrids. Genetic research and modification could help to strengthen chiles against the plant diseases and growing conditions that currently damage crop yields. This in turn could also help reduce the cost of growing chiles locally, making them more competitive with foreign imports.
However, there is plenty of backlash against this move. People who distrust GMOs want to see less genetic modification in food crops, not more. And because chile is such an integral part of New Mexico's heritage and cultural history, there is a substantial backlash against the idea. Right now, many varieties of chile grown in New Mexico are heirloom plants with centuries of cultivation and history; losing those traditional seeds represents a real loss of cultural identity for some chile growers.
What Does All This Mean for The Chile Guy?
It's impossible to guess right now what may happen with the future of the chile business in New Mexico. It's possible that genetic modification will become mainstream. It's also possible that chile production in the Southwest will decline, with or without the introduction of GMO crops.
Regardless, The Chile Guy is committed to providing the highest quality chiles – whatever it takes. This sometimes means sourcing our chiles from unexpected places (like our Hatch Red Chiles, comparable to Chimayo chile). It also means listening to the needs and demands of our buyers and responding accordingly. Whatever the future may hold for chiles, you can be assured that The Chile Guy will always strive to provide the highest quality chile possible to meet the needs of the restaurants and other consumers who depend on us!