Welcome 2011 National Restaurant Association Show Attendees!
[wa-wps]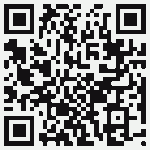 The Chile Guy is proud to offer the finest chile products to restaurants, distributors and food processors around the world. All of our chile is hand-selected by the leading authority on chile to ensure you receive the absolute best heat, color and flavor from any chile product you purchase from us. And you can rest assured that our powders and flakes are made from 100% pure, natural Grade A chile with no additives or blends.
What woud you like to do today?
Learn about the Quality and Selection of our Chile
Discover Why The Chile Guy is the Best Supplier for your Bulk Chile Needs
Thanks for visiting The Chile Guy! Hope you enjoy your stay in the Windy City!