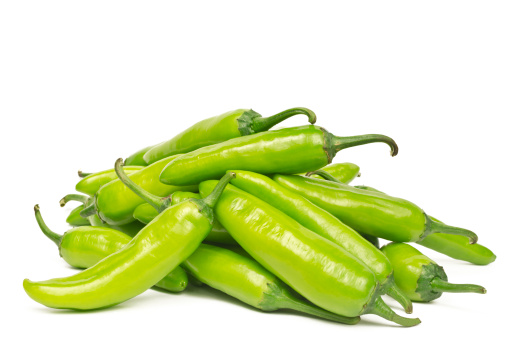 One of the most popular chile peppers in the world today, the jalapeno is in sauces, salsas and used to add spice to everything from traditional Mexican dishes to chocolate chip cookies. How much do you know about the jalapeno other than the number of them that you can eat at one sitting?
Jalapenos are the only chile pepper to have flown in space. In 1982, they were taken on board the Columbia space shuttle by William B. Lenoir. Those jalapenos had been grown by a fellow astronaut.
Would you think of smoking died jalapeno? The Aztec civilization did. While they were the first to record using jalapenos in any way, they dried and smoked the peppers instead of using them as food.
Did you know jalapenos are actually bright red when they're fully ripe? The chile is most commonly picked when it's still green, but when it's left to ripen, it turns bright red. A red jalapeno is a little spicier, tending to be hotter than those picked before they were ripe. After they are dried they turn a deep purple color. The Spanish word for Purple is "Mora" the smallish Mora peppers are called "Morita" and are commonly referred to as "Chipotle Morita".
Have you seen a jalapeno with small brown lines on it that look like scars? It's called "corking" and actually corresponds to the chile's heat level. The more "corking" on the pepper, the hotter it is!
People gulp water to cool their mouths after a jalapeno's been a bit too much, but did you know that milk is your best choice? It contains the protein casein that actually breaks the bond capsaicin forms on nerve receptors. It'll literally take the burn right off of your nerves!
Discover delicious chile available for delivery right to your front door and check out The Chile Guy's selection to ensure you get the best for your table!