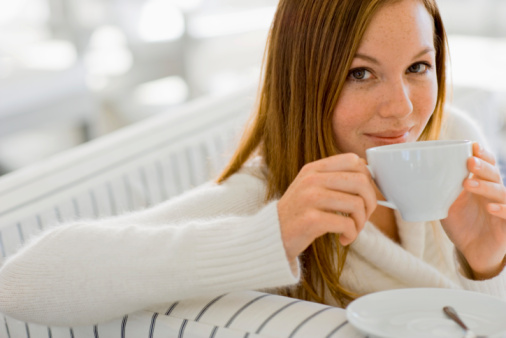 Its flavors are mild and pleasant, pleasing to tea drinkers for centuries. On top of being fragrant and delicious to drink, manzanilla was also known as a remedio for stomach ailments and insomnia by Spanish colonists in the Southwest.
Today, people across the world continue to drink manzanilla for its medicinal qualities as well as its pleasing herbal taste. In fact, manzanilla is so popular, it is second only to black tea as the bestselling tea in the world!
What is Manzanilla?
Manzanilla is what the Spanish call chamomile, a daisy-like plant that's golden in color. Chamomile actually dates back to ancient Egypt, where it was used for a variety of ailments. The herb moved from the Middle East to Spain, where conquistadors eventually brought it to the New World.
Manzanilla has long been known as an herbal tea with medicinal qualities. The Egyptians, Greeks and Romans used it as a poultice for wound healing, while medieval monks explored its benefits in herbal tinctures. Later, the Spanish used it to flavor a light sherry wine that is called—you guessed it—manzanilla!
Why Should You Consider Manzanilla?
Winemaking aside, chamomile is an herb that is famous for its soothing benefits. Numerous studies show that chamomile contains anti-inflammatory and antispasmodic compounds. Due to its anti-inflammatory properties, Europeans have long been using chamomile tea as a remedy for stomachaches and digestive.
More recently, cosmetics companies have started to add chamomile to makeup because chamomile's anti-inflammatory properties soothe irritated skin naturally.
Chamomile also contains chrysin, a flavonoid that has been shown to encourage sleep in animals. Chamomile tea has been used for its sleep-inducing effects for centuries, and it is still used for the same reason today.
Bulk Chamomile-Order Yours Now!
Even the scent of manzanilla is calming and sweet. You can enjoy the benefits of chamomile through a soothing cup of tea or by extracting essential oils from the plant.
If you're searching for bulk chamomile, The Chile Guy has it! We carry bulk chamomile that's can be used for a variety of purposes. Contact us to place your order or order online today.
If you have questions about bulk chamomile by The Chile Guy, call us nationally at 800-867-4251 or in Bernalillo, New Mexico at 505-869-9218 to speak with a knowledgeable member of our staff.