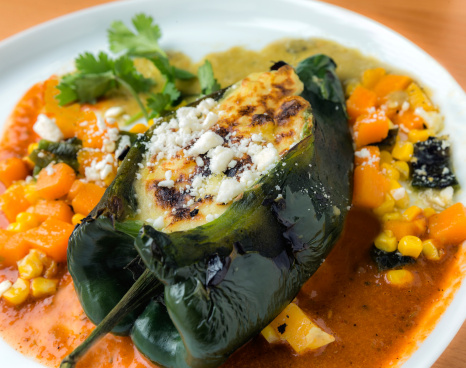 Chile peppers are produced and consumed all over the world. But, for example, just because green chile can be grown in more places than New Mexico does not mean there isn't a difference in quality and heat. Determining the quality and origin of the chile is a way to give authenticity to your product, which in turn increases its desirability to the end consumer.
What Makes Origin Important
Where the pepper is produced becomes most important when it is converted into cuisine. Authenticity of the pepper is extremely important when selling to customers in a restaurant or to a food processing company. The buyer will want to know that the chile comes from where you say it does so they can ensure the dish or recipe they produce is authentic.
For example, the cayenne pepper is too hot to use on an enchilada or mole. So, people then search for authentic peppers of a certain origin that will work for their purpose. In this case, the negro pasilla, mulato, ancho, or any other pepper specific to Mexico will work. Since you cannot find these peppers grown in China or India, your search is focused on a particular part of the world. That's where the importance of origin comes in.
Finding Quality Options
In addition to being authentic in origin, your pepper needs to be of a high quality. If the quality of the product is subpar, your customers will know it. That's where The Chile Guy comes in. We have partners all over the world researching these peppers to bring you the highest quality ingredients every time. We can find you the peppers you are looking for at a price point that works for you.
To see the variety of peppers we offer, visit our online store.

If you don't find what you're looking for, we'll help you locate it! Contact us today at 1-800-869-9218.