You already know that The Chile Guy is a premium source for dried chiles, flakes and powders – but did you know that we also sell a wide variety of bulk spices and herbs?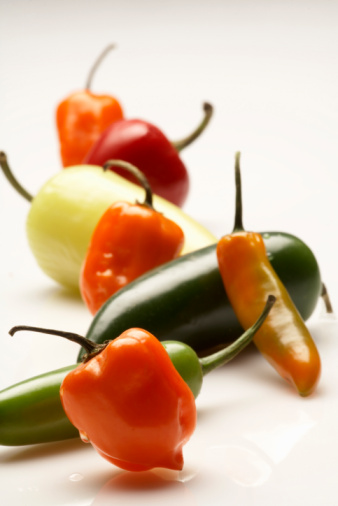 We offer great prices on herbs and spices from around the globe, including:
Annatto seed
Cinnamon
Chamomile
Ginger
Oregano
…and many more! We offer over 50 different herbs and spices in a variety of forms, including whole, ground, granulated and chopped depending on the spice in question. If you're looking for a special spice, we can help you with that. Special orders are available in quantities ranging from 50 to 100 lbs due to the cost of freight.
Pure Authentic Flavors
When you run a commercial kitchen, having the best-quality spices augmenting your product offering is essential to providing your customers with the flavors they crave. World cuisine couldn't exist without these flavorings. You need Chinese five spice powder to make a proper Peking duck, and Mexican Oregano is vastly different and more essential than its Greek cousin in some southwestern applications.
All of our bulk spices come from their countries of origin, ensuring that you get top-quality herbs and spices. Like our chile peppers in their various formats — whole, powder and crushed —  all herbs and spices are inspected and FDA-approved. They won't include any fillers or artificial colors or flavor-enhancements; just pure, pungent spices.
Distinctive Flavor
Dry Herbs and Spices like Chile are the best way to preserve the unique flavor of each particular product.  Drying herbs, fruits, peppers and spices is the time tested way and generally the preferred format for many of the products carried by the Chile Guy.   In ancient times (pre-freezer) drying chile was the only way to preserve it for use at a later time.   Herbs and spices are no different.
Because of the power/pungency of many spices, a little bit goes a very long way, so it can take a while to use up even a fairly small quantity of spice. Storing dry spices — as opposed to trying to keep a fresh spice arsenal —  is much more efficient  for long periods of time in the modern kitchen.
Space for storage is also a factor.  Compare your spice rack at home to the number of fresh spices available in the produce section of the supermarket or your refrigerator.    You might have a dozen different flavor enhancers in your kitchen cabinet but only room for a couple in your refrigerator spice drawer.  It is the same in restaurant or commercial kitchens.
Whether you need a few ounces of saffron or a few thousand pounds of Mexican Oregano,  count on The Chile Guy for your bulk herb and spice needs. No order is too big or small. Just contact us to make your order today!