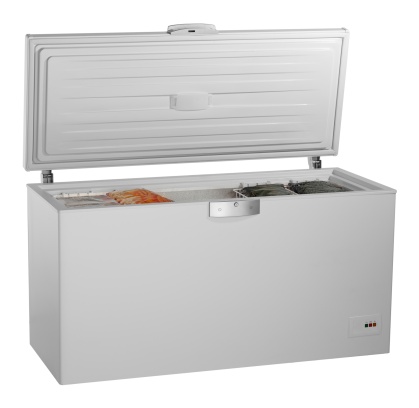 In a previous blog, we discussed the fact that bulk dried chile is easier and cheaper to ship and store compared to fresh peppers. But how do you store the dried chile once you have it in stock?
Storing Tips
After purchasing and shipping bulk dried chile, it's important for business owners to know how to store the product to maximize shelf life. You want your chile to remain good for as long as possible. Fortunately, dried chile has an indefinite shelf life if stored properly. You can store dried chile by:
Keeping the chile in a cool, dry place
Storing the dry chile in a cool and dry place can prevent something like mold or disease from growing in the chile. The dry and cool climate will ensure the chile will be good to use indefinitely. Although it can be more expensive, you might even think about freezing the chile if finding a cool place to keep the chile isn't likely in your warehouse or storage facility.  We state that dried  chile peppers will remain fresh for up to 120 days and as long as 180 days before they begin to lose their "freshness" and subsequently flavor.  How do you tell if a dry pepper is fresh?  We use the "bend it over your finger test."  If you can hold a dry pepper  and it folds against the other fingers without breaking, it is fresh.  If it breaks, it is still good for cooking and needs rehydrating, but it is not as fresh as it could be.
Placing the chile in storage bags or containers
Keeping your chile in freezer bags or storage containers can prevent exposure to bugs and other contaminants. Placing these storage bags or containers in a freezer can also slow down decomposition, keeping your chile as fresh as possible for as long as possible.  Remember, however, that even "dry" peppers and pepper products have some moisture content.  After defrosting the pepper rehydrate and make your sauce.  Powders may form clumps which have to be broken, but in no way affects the integrity of the pepper or flavor.  Any format of pepper frozen should be used immediately after defrosting as it is most vulnerable to molding after defrosting.
So, save your money on shipping costs and storage space by purchasing dried chile from The Chile Guy!
Our Dried Chile Products
From 10 to 10,000 pounds, we can accommodate your bulk dried chile order here at The Chile Guy. We carry all types of dried chile products, including ancho, habanero, jalapeno, negro pasillo and much more—all to compliment your product or dish. Visit our shopping cart or contact us today to order your bulk chile products!
Call The Chile Guy at 1-866-768-7865 to order your dried bulk chile products today!